Your native DeFi mobile app at your fingertips
Your native DeFi mobile app at your fingertips
Creating & importing wallets, lending, exchange and staking in one app. Start building your income strategy from at your fingertip.
Send, receive & track your tokens.
Send & Receive your crypto assets. Monitor your tokens, your transactions and your DeFi Positions. Check your portfolio value in ETH & USD. Also the PEAKDEFI app is available in multiple different languages.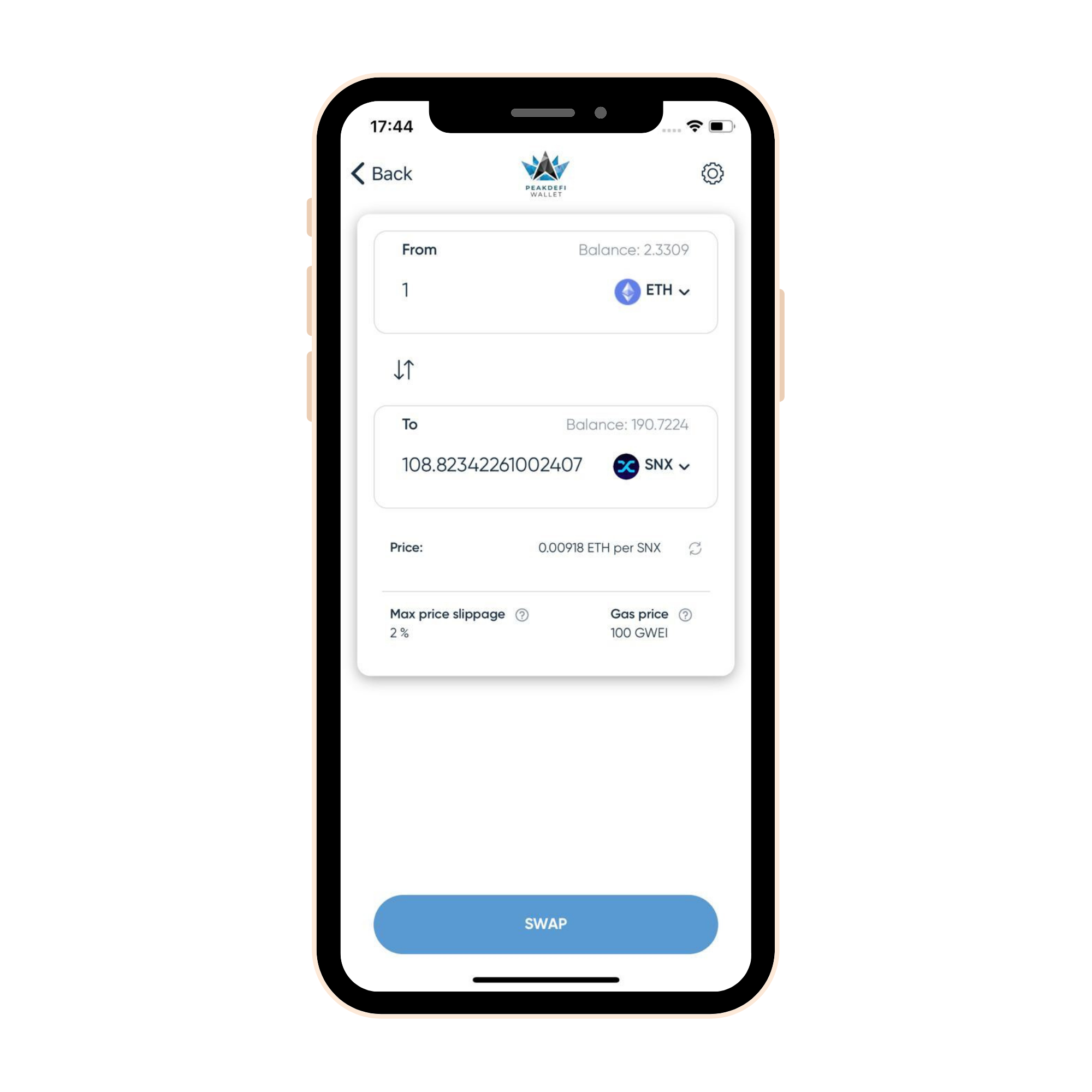 Implemented DEX, Decentralized Exchange
Swap your Tokens instantly at best prices through integrated DEX (Decentralized Exchange) Exchange your assets at best prices that access different pools like Uniswap, Balancer, Curve and many more!
Security is our highest priority - create & import your Wallet
You can create & import securely your Ethereum Wallet in a decentralized way. Only you can access your assets. Not us. Not anyone else. PEAKDEFI stores your private keys safely in a local, isolated, and secure vault on your device to protect your account. Also you can use the "Watch Mode" to check public addresses.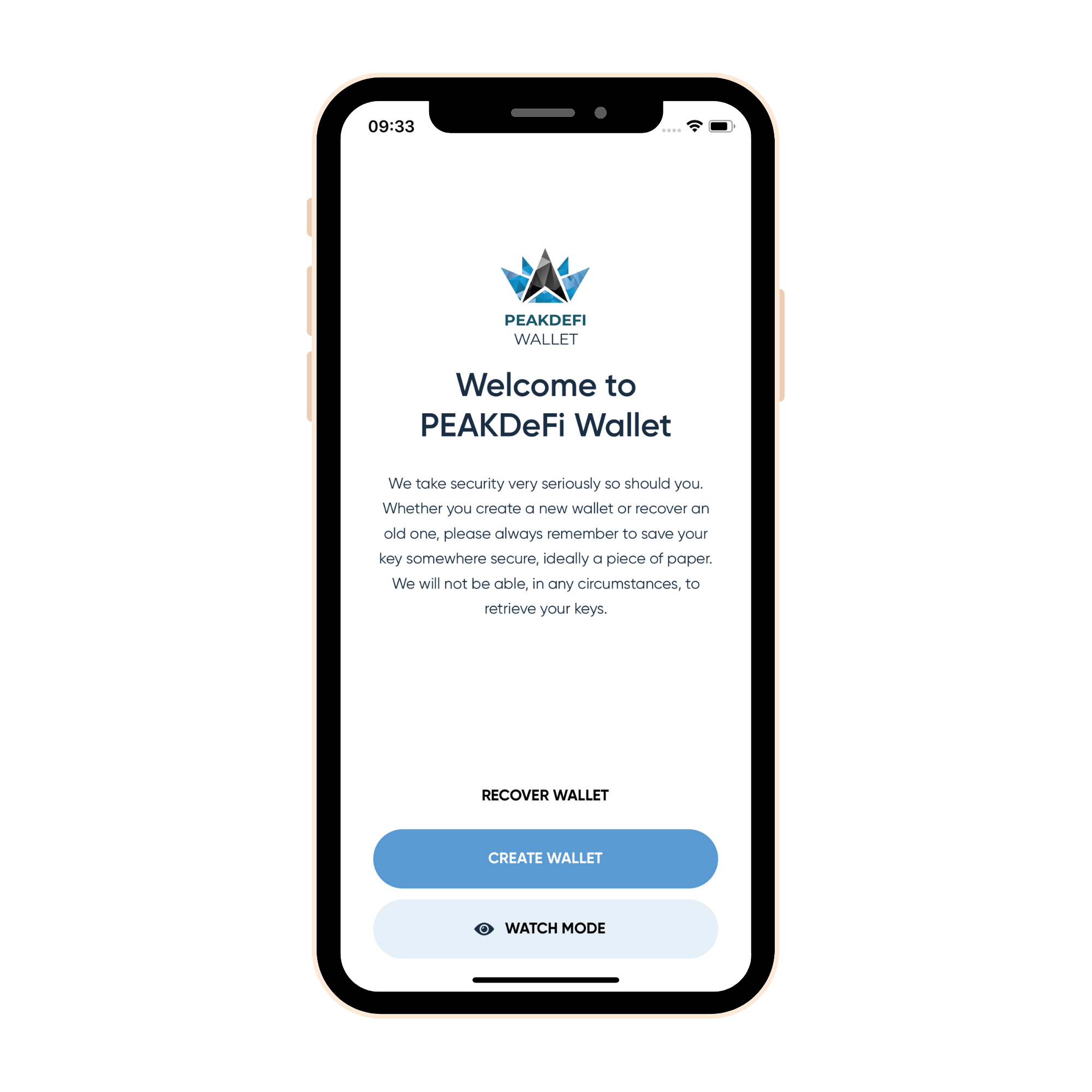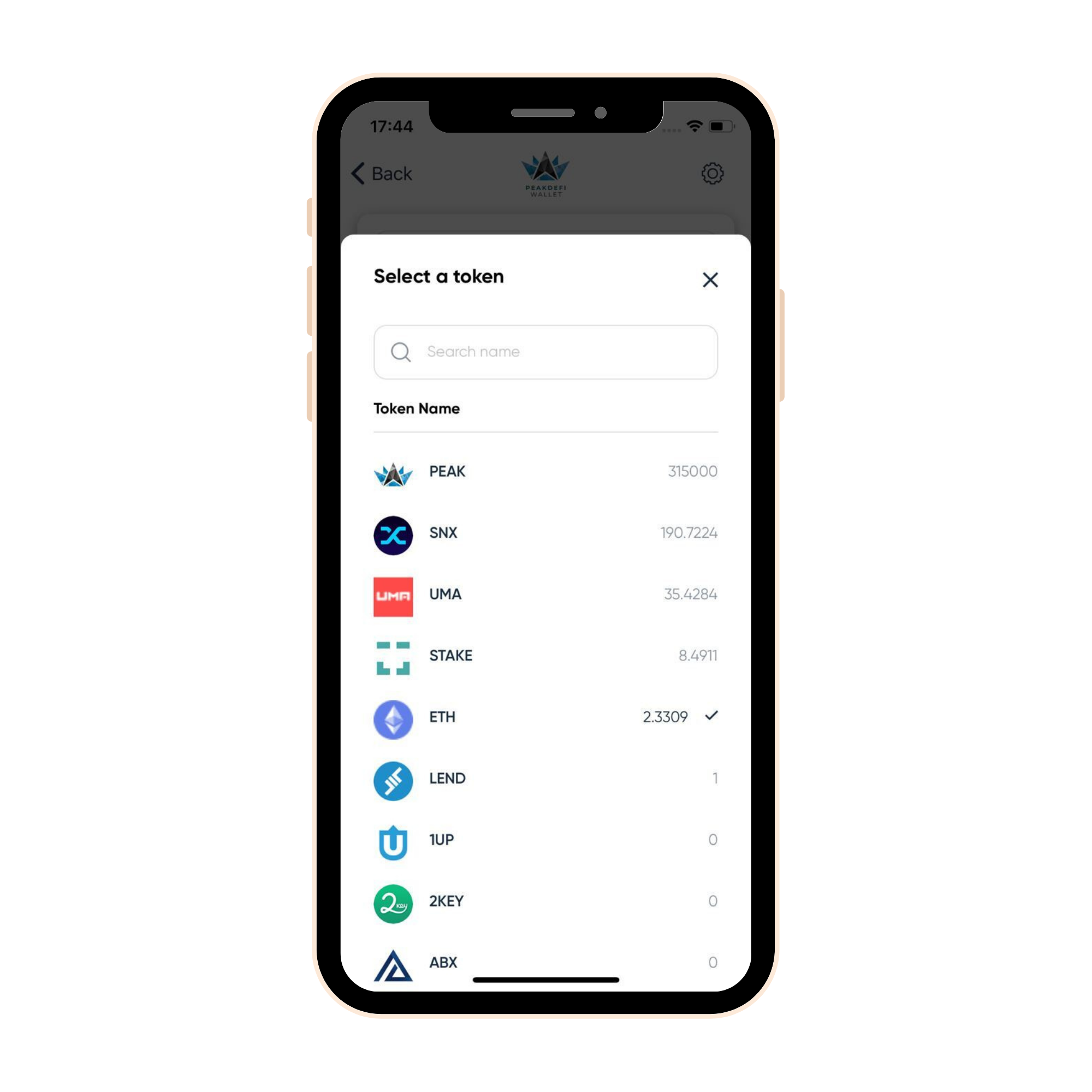 Access to hundreds of tokens
You have instant access to more than hundreds of Tokens on the Ethereum blockchain. The app has an intuitive design & a user-friendly interface, which makes it fast and extremely easy-to-use.